College of Agricultural, Consumer and Environmental Sciences, New Mexico State University is actively engaging with several countries in Africa, Asia, Australia, Europe, and North and South America including Caribbean Islands.
These collaboration range from faculty to faculty research and teaching, Joint student advising, training students, extension activities and training stakeholders in the foreign country, exchange of graduate and undergraduate students, and participating in International Conferences.
NMSU has signed Memorandum Of Understanding with several Universities/Institutes globally.
---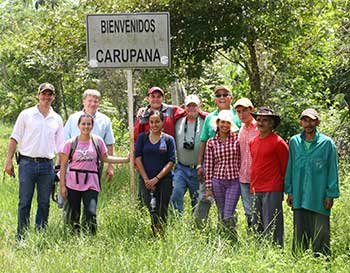 Africa:
Egypt
Malawi
Morocco
South Africa
Europe:
Belgium
Czech Republic
France
Germany
Ireland
Italy
Netherlands
Russia
Scotland
Switzerland
United Kingdom
Oceania:
Australia
New Zealand
---